Clarendon's educational guardianship truly helps to bridge the gap between home and school
Welcome to Clarendon International Education
Clarendon is a long established and accredited organisation offering prestigious educational guardianship and consultancy.
Our aims are to safeguard the welfare and happiness of international children and young people, and to provide the highest quality of care, support and guidance.
With a wealth of experience of working in partnership with parents and their agents, and of UK and European boarding schools, colleges and universities, we offer a very personal and highly caring, professional educational guardianship and consultancy service, which has an international reputation for excellence.
We are extremely privileged to have the trust and confidence of so many international parents who place their children in our care, and we were delighted when one described Clarendon as "a unique international family".
Clarendon's educational guardianship truly helps to bridge the gap between home and school.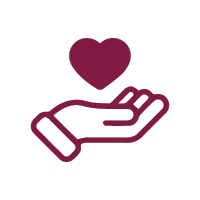 Clarendon offers a range of prestige educational guardianship services to suit the different needs and budgets of international families.
Prestige Plus Guardianship
Prestige Principal Guardianship
Prestige Flexible Guardianship
Prestige Sixth Form Guardianship
University and College Guardianship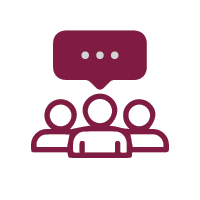 Clarendon International Education offers education consultancy services to parents on all aspects of their children's education.
Pupils in the guardianship of Clarendon receive from the directors friendly, supportive and professional academic advice throughout their school career, including with university selection, and we are happy to offer this assistance more widely.
School Selection And Placement
Concerns About Progress
Advice And Placement Service For Short Courses
​Would you be interested in becoming a Clarendon Host Family?
Clarendon provides carefully selected and caring families from professional backgrounds who will warmly welcome young people into their homes for short breaks, and also give them support and encouragement in their education.
Clarendon Education's Steps to Success
We offer experienced guidance to international parents who require help in selecting the best school for their children.
We offer personal advice and expert assistance for parents whose children have been successful in gaining a place at an independent boarding school.
We offer a choice of different educational guardianship and homestay arrangements to suit you, your child and his or her school, college or university.
We place our Clarendon children in a 'home from home' with specially selected Clarendon families of the highest quality.
Our parents, students and schools have excellent access to friendly, experienced Clarendon staff – in fact, 24 hours a day for emergencies.
Clarendon provides care and knowledgeable professional advice throughout their students' education in their chosen schools and beyond.
We offer experienced advice and educational guardianship for international students who are under 18 and taking up a place in UK universities. Above all, we believe that we should aim to give every child and young person the care we would wish our own children to receive.
Clarendon, with its high expectations and standards together with the academic and professional qualifications and experience in boarding education and pastoral care of its directors and staff, offers much reassurance to parents and to their children in every aspect of their education in the UK.